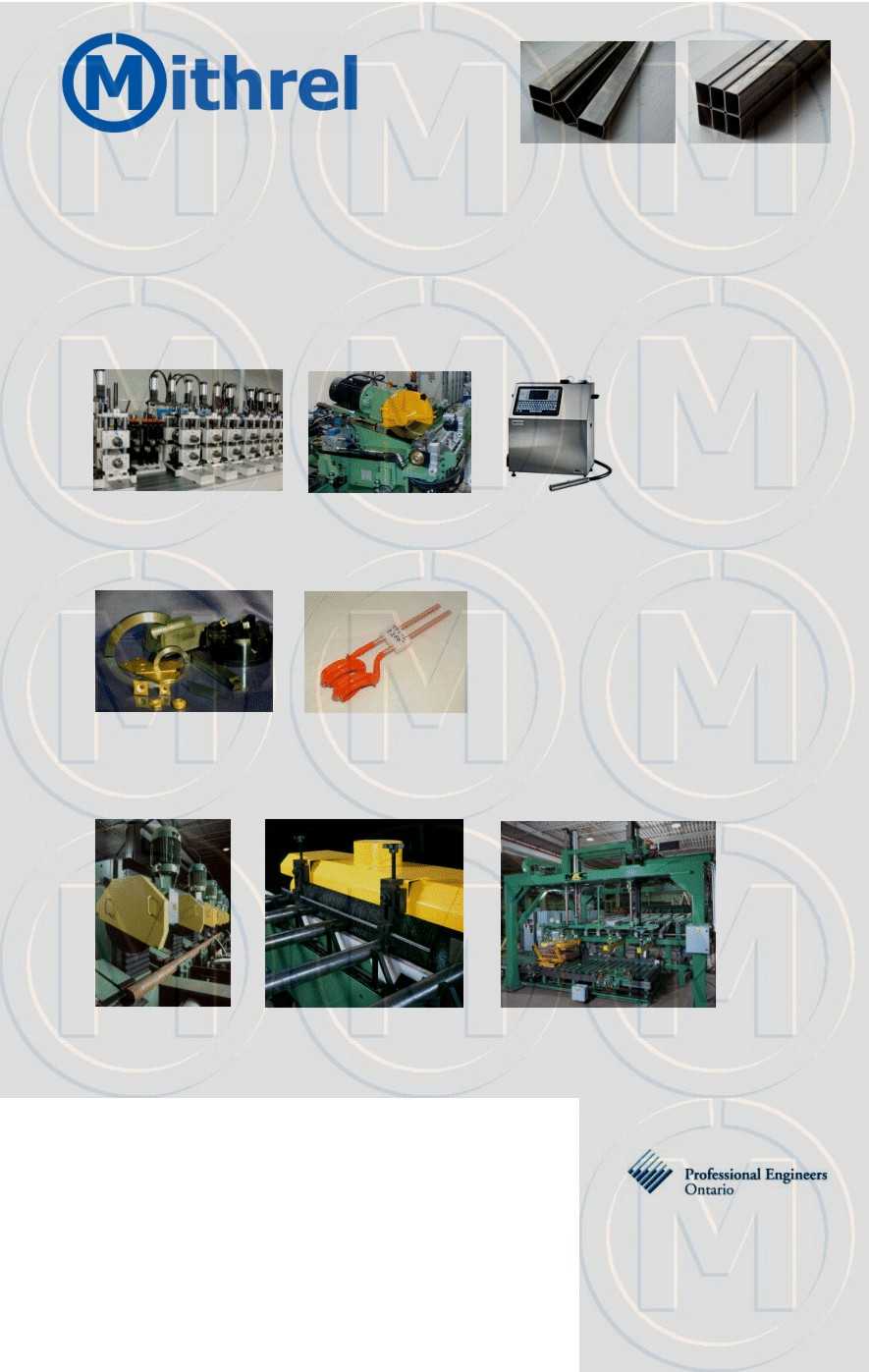 Tube and Pipe Processing Solutions
Mithrel Inc. specializes in machinery, tools and engineering services for the tube and pipe industry.
Mithrel represents machinery and tooling manufacturers with the objective of providing the right machinery and tools in order to improve the productivity and competitiveness of tube producers. These solutions may involve turnkey installations, retrofits, custom machinery, safety and control upgrades.
Tube mill consumables; carbide scarfing inserts and rings, impeders and work coils are supplied at very competitive prices with reliable delivery.
Mithrel would be pleased to visit your facility and review your requirements. Please contact Ken at the number or email address below.
Mithrel Inc.
333 Sixth Concession East,
Millgrove, Ontario.
L0R 1V0
Tel. 905-690-8667
Finishing equipment such as scarf blowout, saws, shears, end finishing, cleaning, inspection, punching, pressing, packaging, etc...